---
Fire Field
F-Zero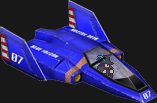 Fire Field has returned, this time in full form!

I touched on this song in the SNES Medley, and it quickly became one of the songs with the most requests for a full version. We held a poll on Patreon based on highly-requested SNES Medley songs, and Fire Field was the winner in a sudden death round of voting.

While Mute City and Big Blue hog most of the spotlight, F-Zero has a ton of other awesome songs that don't see much love. Fire Field is one of those songs: it's very underappreciated and doesn't see a whole lot of remix treatment. The original can be sort of repetitive in the beginning (I did shorten it a small amount), but it does have that awesome guitar solo about a minute in.

Ok, seriously, next time I do F-Zero, I'm doing The Long Distance of Murder....
Back to 2016 >>